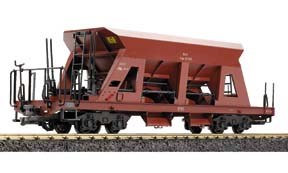 RhB SELF UNLOADING CAR
The Rhätische Bahn employs these imposing gondola cars to carry heavy loads of crushed stone. The LGB model works just as hard, with four opening unloading hatches. The livery and lettering replicates the early versions of these heavy haulers.
Customer Reviews
This product has not yet been reviewed.