Nicholas Smith Exclusives
NICHOLAS SMITH EXCLUSIVES!!!
Lionel Exclusives
AMERICA'S OLDEST LIONEL DEALER
NICHOLAS SMITH TRAINS
COMMEMORATING OUR
100th YEAR ANNIVERSARY
THE FIRST IN A NEW 19000 SERIES!
LIONEL #19580
NICHOLAS SMITH WOODSIDED REEFER
PURCHASE YOURS TODAY
REGULARLY $69.95
SALE PRICE $49.95
Nicholas Smith Exclusive
Now Available!!

New 1900 Series by Lionel
Nos.

1901 – 1902 – 1903

PRICE : $49.95 each
FOR EASY ORDERING OF THE SETS USE THE FOLLOWING STOCK NUMBERS:
LIO600003
(THE 3-CAR SET INCLUDING LIO619582, LIO619583 and LIO619584 @ $149.85)
OR
LIO600004

(THE 4-CAR SET INCLUDING LIO619580, LIO619582, LIO619583 and LIO619584 @ $199.80)
The PTC PCC Trolleys Are Here!!!
NICHOLAS SMITH
ARISTO CRAFT EXCLUSIVE!!!
Aristo Craft PTC PCC Trolley
1:29 Scale G Gauge
Available in two different road numbers and routes.
Car #2012 Route 56 (ART23351)
Car #2016 Route 6 (ART23353)
Very Limited Quantities Available
$249.99 Ea
MTH Nicholas Smith Trains Hobby Shop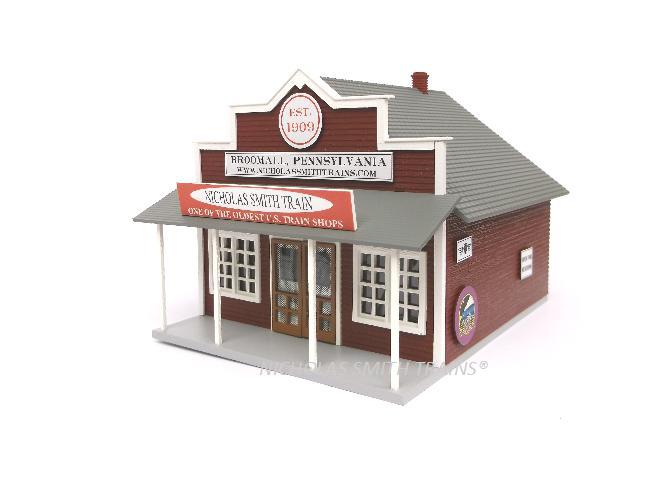 MTH3090421