Payment Options
-Nicholas Smith currently accepts Visa, MasterCard & Discover as payments on the website.
Sales Tax
-Pennsylvania residents add 6% sales tax.
Order Processing
-Nicholas Smith tries to expedite all orders. However, some may take longer than normal to process.
Please allow 2 business days for orders to process through our system.
Shipping Policy
Domestic Shipping
We currently use FedEx to ship orders. All orders will be shipped via FedEx Home Delivery Service or Smartpost depending upon your selection.
Orders under $100.00 can be shipped via FedEx Smartpost. Smartpost charge will be $10.00. Shipping time is 3-18 days.
(Please note, while less expensive, Smartpost can take up to 18 business days for delivery regardless of destination.)
Home Delivery Service transit times can be viewed below.
Other shipping services are offered below, but these will incur additional costs.
-FedEx Express Saver
-FedEx 2nd Day
-FedEx Priority Overnight
MOST orders will follow this shipping schedule (except Alaska, Hawaii and Puerto Rico)
Orders Totaling
$0.00 to $500.00 - $15.00
$500.01-$1100.00 - $20.00
$1100.01-$1500.00 - $30.00
$1500.01-$2000.00 - $50.00
$2000.01+ $75.00
Orders including the following will incur additional shipping charges:
-Track
-Power and Control Devices (Ex. Legacy, Power House, Z-4000 etc.)
-Pre-assembled O Scale Buildings
-Sets
-Over-sized Items (Over-sized items are marked in their descriptions)
-Expansion Packs
-Sale Items
-Mulitple Boxes
PLEASE NOTE:
This will be added at the time of order processing and will not be reflected on the final order checkout page.
G Scale Shipping
LGB, Aristo Craft, Piko, Pola & Railking 1 Gauge engines, rolling stock and buildings will be charged actual shipping. This is determined at the time of packing.
PLEASE NOTE:
This will be added at the time of order processing and will not be reflected on the final order checkout page.
We do not ship orders on Saturday, Sunday or National Holidays. Any order placed on Saturday, Sunday or a national holiday will be shipped the following business day.
Shipping is not refundable. No Fright Forwarders
Please use the map below to estimate shipping time via FedEx Ground (+2 days for order processing)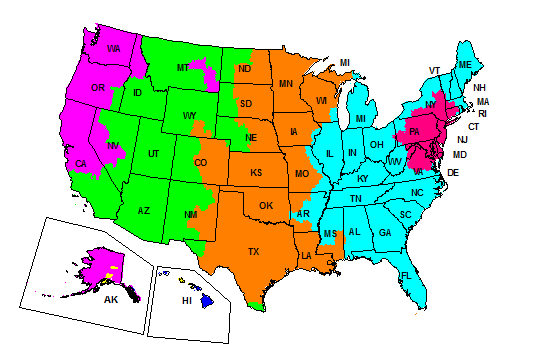 International Shipping

For orders outside the United States, you will be billed the actual cost charged by the United States Post Office or FedEx, plus a $2.00 service charge. We cannot estimate these charges since each order varies in weight and size. Additionally charges may vary from country to country. All international orders will be shipped via Priority Mail International or FedExwith Insurance ONLY.
PLEASE NOTE:
This will be added at the time of order processing and will not be reflected on the final order checkout page.
Nicholas Smith will not be held responsible or liable for any problems resulting at your local customs office. If customs duties are assessed, these are in addition to your shipping charges and must be paid directly by you. No refunds will be given for items that are seized at your local customs office. Nicholas Smith will not be held liable for any customs duties or taxes that arise from your local customs office. Nicholas Smith will not be held responsible for any additional fee the local carrier in your country may charge.
Preorders/Backorders
Most Manufactures are making only enough items for what they have orders for. To ensure that you get an item that you want, please preorder the item. Items that are preorders will be marked preorder and the price displayed will be 10% of the value of the items cost. The final cost will be displayed as well as the expected delivery date. By placing the preorder, you are committing to purchasing the item and supplying the balance due. Once the item is shipped and arrives, you will have 15 days to pick the item up. After 15 days, the deposit will be forfeited and the item will be released for sale. If the preorder is cancelled, the deposit is forfeited. If you have any questions or concerns of preorder please contact us.
Shipping Damage
All items are shipped fully insured. If you receive a damaged item, the customer must first initiate the damage claim by contacting FedEx. Secondly, contact Nicholas Smith at 610-353-8585 to make us aware of the damage. Hold the damaged item along with the shipping box until the carrier picks it up. There is a 48 hour limit from receipt of the package to claim damage.
If you have any question please contact us.
Returns
All unopened & unused items can be returned within 30 day of purchase for a refund. A valid receipt must accompany ALL returns. Shipping both ways IS NOT refundable. ALL returns are subject to a 15% restocking fee, this fee will be waved if the item is exchanged.
Disclaimers

Orders are filled on a first come, first serve basis. With that said, Nicholas Smith Trains will not be held responsible for printing errors, sale of layaway items, shipment cutbacks from any manufacturers/distributors, or for the acceptance of overbooked orders for a particular item.
Order Cancellations
Nicholas Smith trains will try to process and ship your order as quickly as possible. Orders may be changed or canceled the day of the order by contacting us before 4PM ET, Monday through Friday.
Prices are subject to change with out notice.